General information:
* please book your trip minimum 24 hours in advance (fill the form or just send us an e-mail to hostelhomer@gmail.com)
* minimum 4 people – maximum 7 people
* Price includes:
Pick up at the hostel
Transportation by car: Mercedes Vito
Entry fees
FREE beer
* Choose from the following options or create your OWN TRIP. Choose whatever you wish, we will arrange it. Send us an email, where would you like to go and we will send you the best offer.
Book your trip online

Kútna Hora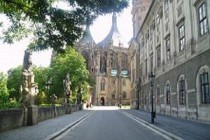 The Kutna Hora Tour is a 5 hour excursion including the Bone churche in nearby Sedlec, decorated with the bones of an estimated forty thousand people. Kutna Hora is a UNESCO listed town and a popular Czech Republic tours selection.
Price per person: 700 czk
Duration: cca 5 hours
FREE czech beer!!!

Terezín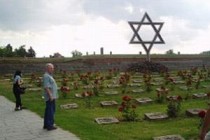 On the Terezin concentration camp memorial tour you will learn how during World War II, in 1940, the Gestapo took control of Terezin and the town was turned into a Jewish ghetto an interesting Czech Republic tours offer.
Price per person: 950 czk
Duration: cca 5 hours
FREE czech beer!!!

Karlštejn castle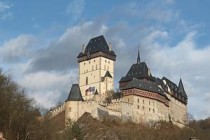 The tour to Karlstejn Castle, one of the most popular Gothic castles in the Czech Republic, Karlstejn Castle a great historical culture trip with guide included, one of our top Czech Republic tours on offer.
Price per person: 700 czk
Duration: cca 5 hours
FREE czech beer!!!

Karlovy Vary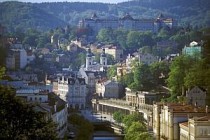 The Karlovy Vary spa tour will take you through the West Bohemian countryside.This world famous spa has been known for its 12 medicinal mineral springs.
Price per person: 1100 czk
Duration: cca 9 hours
FREE czech beer!!!

Český Krumlov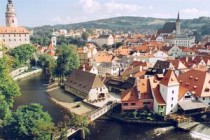 Located in the south of the Czech Republic, Cesky Krumlov is protected by UNESCO as a world heritage site and is one of the country's most attractive places to visit after Prague.
Price per person: 1400 czk
Duration: cca 10 hours
FREE czech beer!!!